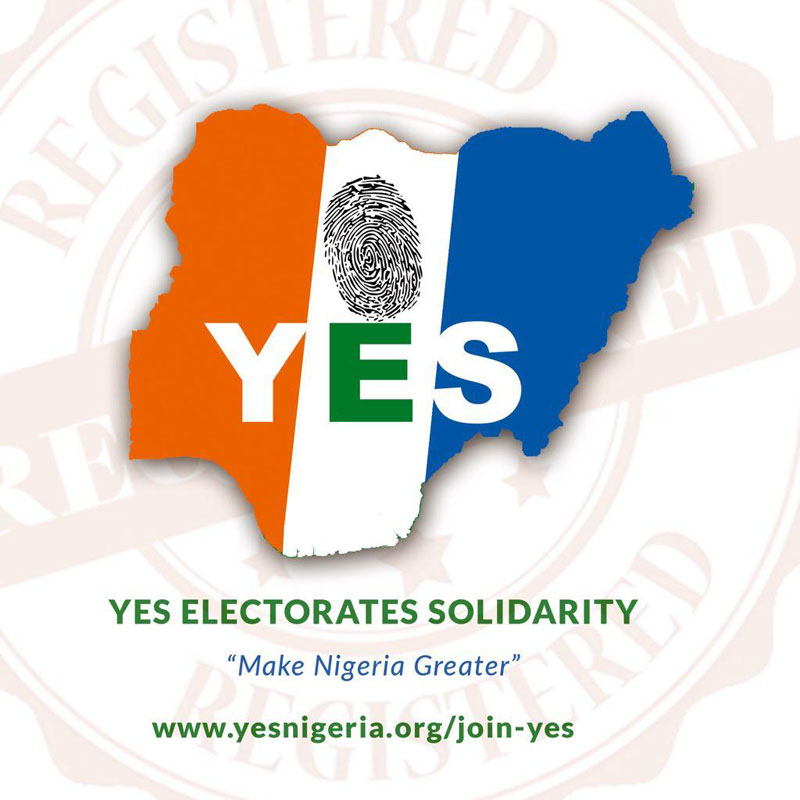 The secretariat will be interested to hear from you on the prospective aspirants that wishes to pick our NOMINATION forms into various elective position within the *YES PARTY*.
*YES* together we Can
*YES PARTY* NOMINATION FORMS/PRESS RELEASE
The issuance of nomination forms to various elective positions is now on sale at the national secretariat.
Address
National secretariat,
88 Yaounde Street Wise,
Zone 6, Abuja.
Position
1.  House of Assembly, House of Representatives, Senatorial & Governorship.
Fees: As approved at NEC.
1. HOUSE OF ASSEMBLY – N100K
2. HOUSE OF REP.   –  N500K
3. SENATORIAL      –   N750K
4. GOVERNOR   –         N1 Mil
5. WOMEN/YOUTH –  N30K
6. PHYSICALLY CHALLENGED  N30K
NOTE:
1.    *YES*, forms are to be obtained after payment of the required fee
2.    *YES*, Nomination fees are non-refundable
3.    PLEASE MAKE SURE Completed nomination forms are returned not later than 30th September 201i at the party's National Secretariat, Wise Zone6.
Abuja.
With thanks for us all to *Make Nigeria Greater*
YES WE CAN
EMAIL: YESNIGERIAMOVEMENT@GMAIL.COM
TELEPHONE: +2348188844117
God bless