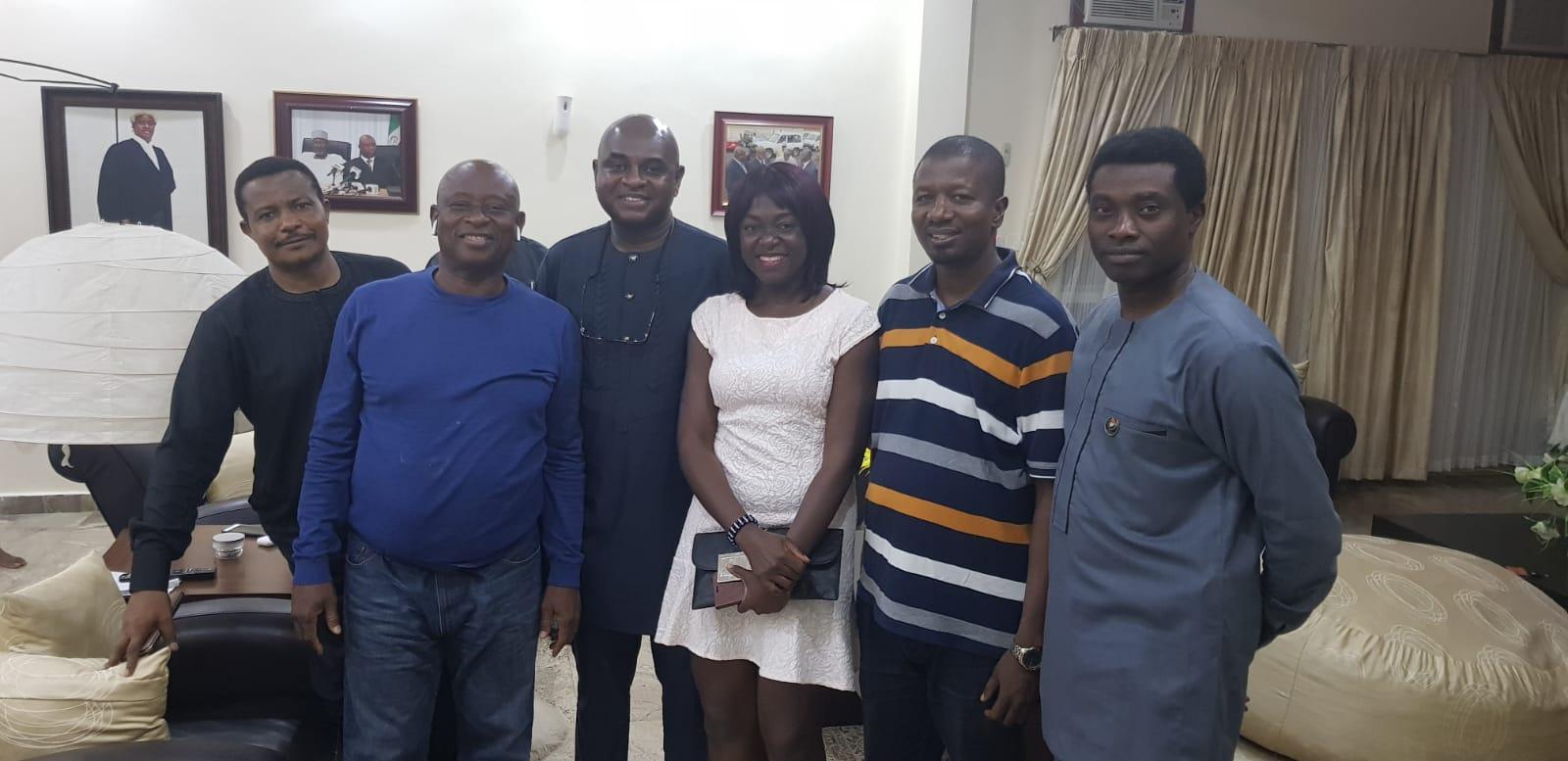 The position of YES party registration, INEC had their last visits from last Friday and was completed Monday. We had to work on the secretariat to make it corporately as possible. We are certain and very happy that all been done will make it through.
There is a belief all the parties waiting will be registered before the official party primaries according to INEC guideline and schedule.
Minor thing required of us by INEC was to create another room for legal dept. We have so far on that spend about N600,000.
We shall without doubt pick candidates that are credible with pedigree of leadership into the party.
We can guide, advice, correct, train them etc into becoming the leaders constituencies needs, state expected, Nigeria wants and sharp Africa as continental leader reaching out to the emancipation  of the black race.
That's is our vision and mission.
Better and Greater Nigeria.

Meeting with other Aspirants.
I had a meeting with Four other aspirants in discussing the way of strengthening brand of unity. Most felt they can. We agree to continue exploring. In attendance are
Prof Kingsley Moghalu – YPP
Ms Eunice A – NIP
Dr. AWWAL – NRM
MR. TOPE FASUA. – ANRP
Affiliation
We also met with APDA and NRM.
NRM actually launched an initiative for #nottoopoortorun. I supported it and attended the event. Both happy with the outcome.
Few millions naira services and administration executed.
I want to thank our ground execs most especially Engr Emeka, Ms Omowunmi, Mr Fola, Philip and others in the office. Emeka was really pushed to making sure things worked.
Appreciation to Hon Olorogu Kenneth for hosting and hospitality with and to the aspirants.
Next is to build and generate fund for the educational series of YES Nigeria Movement.
The electorates need powerful and constant education on the power of the electorates, not to sale their votes, seek for credible leaders etc.
Thank you for yours supports.